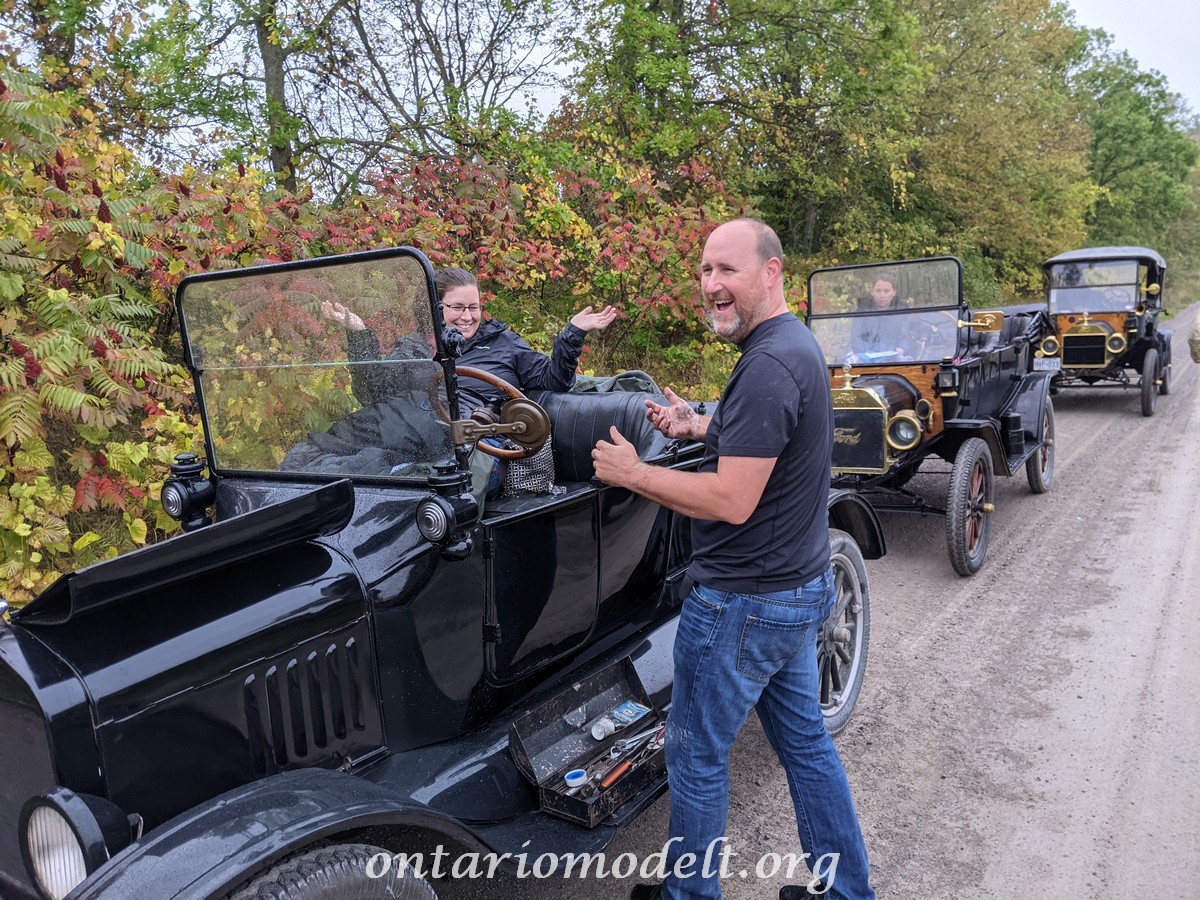 There's important news about every tour on our 2022 calendar.
CanAm Tour, St. Thomas - May 27-30
It's time to book, like right now, if you want a room at the Comfort Inn for the tour. The number to call remains 519-633-4082. (Why are you still sitting there?) Don't use the 800# or any other from the website. Call 519-633-4082 and indicate that you are with the Model T Club (Sara Slee). The arrival date is Friday May 27, 2022. Half of our block of rooms are already booked! There aren't any other choices nearby really, so call ASAP if you want a room. We expect to have the tour registration details available soon as well. Right now, most things are open, including the border, but as you can imagine the pandemic situation continues to evolve and we need to be prepared to react to the circumstances in late May.
June Tour – U Pick It
Circumstances have conspired against our June tour host and that tour is cancelled. (We can all still remember Len and we hope to have a memorial tour at a later date!) So, we need a host for a June tour! Or half a host! Or 37.5% of a host! Maybe you didn't like the chosen weekend. Now you can pick your own! Magda and I are willing to help significantly. I've making some calls looking for a camping area near a hotel, but without a lot of luck so far. Tips are welcome. I have some other things that will introduce conflicts for me in June so I cannot commit to run this on my own. Please write to Magda (tours@ontariomodelt.org) or me if you can help or have some ideas for location/stops.
International Tour, Hamilton, OH - Jul 17-22
This is not our chapter's tour, of course, but many of us like to go to the annual tours. If you're one, then you probably already know that the camping arrangements fell through. It looks like there will be dry camping at best. I meant to write and suggest they bring in portable washrooms for campers. If you like that idea, you can send it to them too. They seem to post the latest tour info on Facebook at https://www.facebook.com/mtfcihamilton22/, but they also have a website at https://mtfcihamilton22.wixsite.com/tour, and MTFCI has several links about the tour as well at https://www.modelt.org/.
Linda Edwards Memorial Tour, Alliston - Aug 26-28
This is a new announcement! Eric Edwards & family will run a tour in Linda's memory at the end of August. Registration and hotel arrangements will be released later after Eric is back in Canada. Camping details are almost finalized and I'll be sending those out in days. I really like the sounds of the campground and I'm looking forward to this one. Stay tuned to your inbox.
Circle Lake Simcoe Tour - Sep 23-25
Last, but definitely not least, is the tour circumnavigating Lake Simcoe. (On roads, not in the water!) Here's the wrinkle: this tour won't be viable if not enough people register to meet the venue commitments. We need to get at least a dozen cars, maybe 15. We are getting more "non-campers" in our club each year. This tour is your chance to always be at the heart of the tour action. If you're planning to go, please send your registration to Garry Potter. Soon. I've attached the form again for your convenience. I just booked my room at the Fairfield. The "Model T Ford Club" group rate currently has 72 hr notice required for cancellation, according to the agent I spoke with. No need to delay booking!