Fremont CanAm 2015 tour pics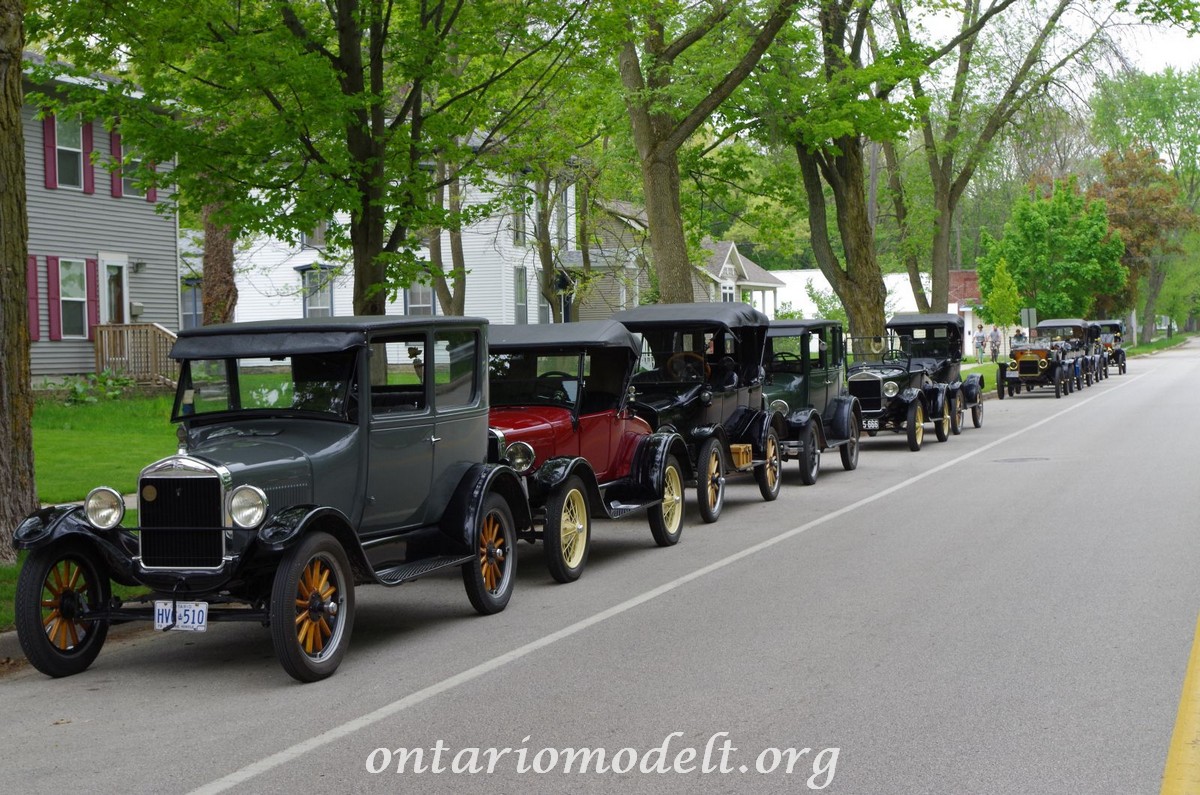 We had a great time at the 2015 CanAm! That is a very interesting area to tour - nice roads, scenery, and history. If you were to believe the weather reports you'd have expected to be rained upon all weekend but we had none of that. The weather was great with nice temps and some cloud to minimize the early season sunburns. Jill, Fred, and their helpers had a great tour organized for us. We even bumped into the mayor in Whitehall on the sidewalk. After some group photos we thought we should see some proof of his status besides his "Hug your mayor" golf shirt. He was quite accommodating and was about to show us his ID when a local fellow getting a ride in one of the Model T's passed by and shouted "Hey, there's the mayor!" Good enough for us.
I only took some pictures of everyone in their cars with my phone. Fortunately Mike Windsor has contributed about half the photos in this gallery. His photos are the ones that were obviously taken by a camera and not an outdated phone. I will get a decent camera at some point, but that still won't turn me into a photographer - so please, help out by submitting some photos after the tour. Just send a note to the webmaster and I'll set you up to upload your photos.